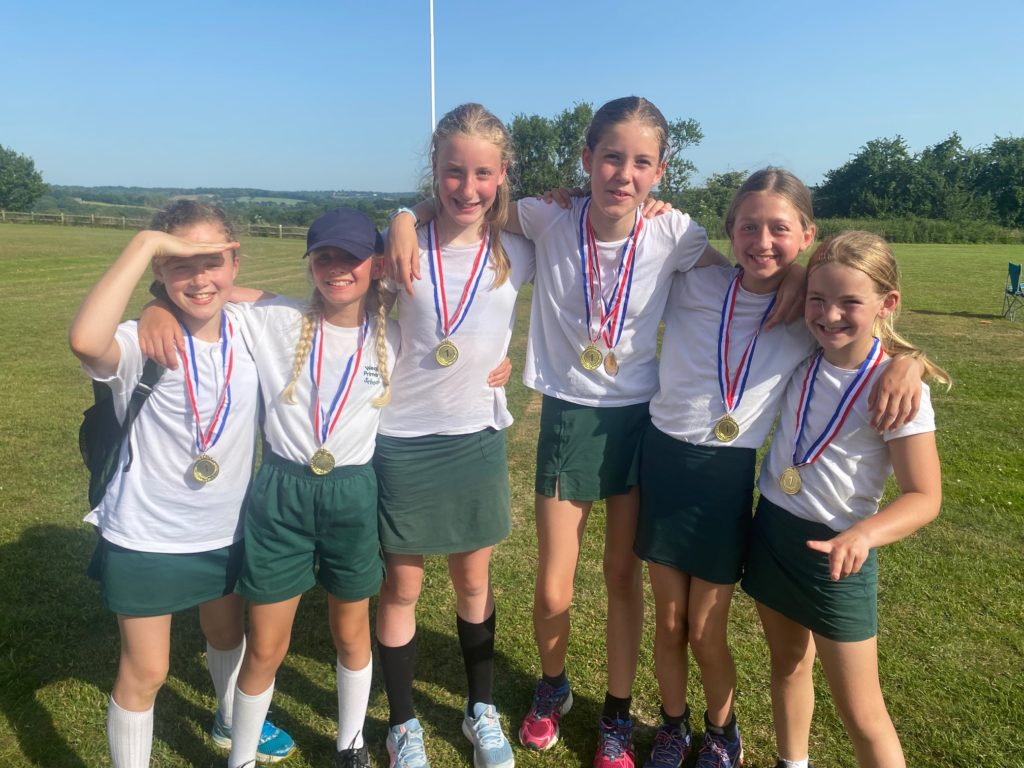 On Thursday 16th June, we fielded two Years 3 & 4 teams (boys & girls) and two Years 5 & 6 teams (boys & girls) at an inter-school competition at Chiddingstone.
Every single Weald runner contributed to the school's overall 5th position and most importantly experienced the camaraderie and sense of common purpose integral to team sport.
The crowning achievement was the winning performance of the senior girls (Scarlett, Tabitha, Milla, Maisie, Lottie & Izzy) who packed closely and recorded a highly commendable score of 24.
Congratulations to all the Weald competitors for the positivity and determination that they brought to the event in the face of hot and humid conditions.